NATURALNESS AND HOSPITALITY OF THIS FARM WILL YOU ENCHANT!
The estate La Gabola rises up below Cortona, an ancient Etruscan city and it sprawls in the romantic Tuscan country, which is rich of colors and perfumes.
The traditional independent houses, refurbished and constructed with experience, encircling the main house of stone where the owners live.
It is placed in the center of Valdichiana, so its position is strategic; it gives the opportunity to visit touristic and characteristic places very easy and realizeses excursions to the Siena, Cortona, Firenze and Umbria campaigns.
The estate La Gabola reflects Tuscany, its history and tradition, and is that perpetual moving between past and present that enchanted everyone who has contact with it.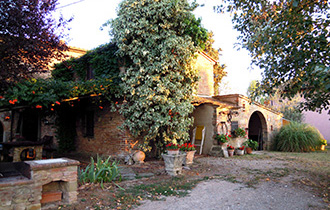 Small and comfortable, the farmhouse is restructured and furnished with old furniture. It is adjacent to the owners farmhouse. The moderate charm and simplicity of this little house is bound to the landscape. La Gabola is the first house which was restructured in the estate and gave its name Gabola.

70 mq

3+2 more info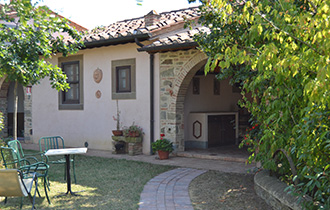 "La Turata" is the youngest house buildet on the estate. But never the less this tiny house was constructed by the owner with much passion and love. It is a pretty independent house located in acentral position because it nearby the pool. It is furnished in Tuscan style and simplicity, it's not spacious, but complete equipped and functioning.

70 mq

4 more info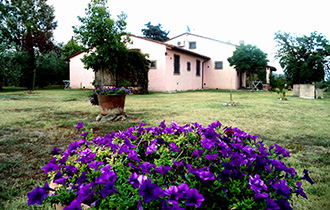 Bright apartment adjacent to the house "Selene", with two independent entrances. Beautified in details and furnished with old furniture, it benefits of a favorable position. Additional value of the house is the presence of one bathroom inside one of the two double bedrooms.

75 mq

4+2 more info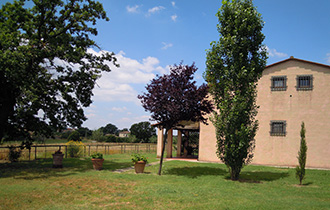 It is the biggest rent house of the farm. It is adjacent to the house "Sofia" and has two levels, with a nice personal porch which is located in the centre of structure. It is fascinating and well-furnished compared with the furniture of the other houses.

120 mq

6+3 more info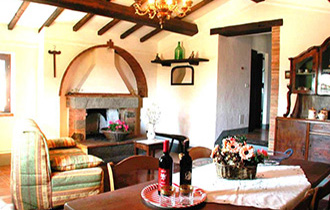 It is placed near the pool and was built in ancient time. The furniture of this little and independent house are antique. Particular for this house is one of the two bedrooms is very big.

90 mq

4+2 more info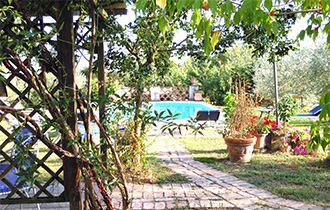 Facilities - Activity - Courses
The farm is supplied with a pool in a quite place, which is surrounded with olive-trees and hedges. Near the poolside we offer a little playing-area for children and a porch with tables and chairs for relax.